Butterfly bra
Butterfly Bra - A new bra by Jill Scott with a butterfly strap design in the back, seen in pictures and video below, aims to bring comfort to volup
tuous women with its innovative design.

The Butterfly bra was designed by Grammy-winning singer Jill Scott and is part of the Ashley Stewart stores "The Butterfly Collection By Jill
Scott", a whole new brand of intimate apparel for plus-sized women.
The new bra from The Butterfy Collection features gel-filled shoulder straps and cups and a patented double clasp design in back that helps eliminate unsightly bulges beneath your clothing.
Available exclusively at the 220 Ashley Stewart Stores, the Butterfly Bra Collection is promoted by full-color window-sized posters of Ms. Scott in every store.
Aimed at the plus-size woman with a larger than average cup size, the new bra collection is also being promoted in conjunction with Jill Scott's "The Real Thing" album and tour.
Butterfly bra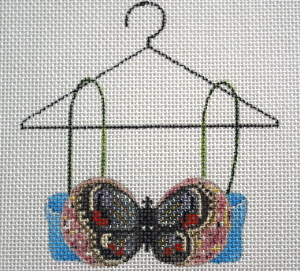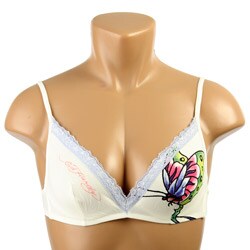 Butterfly bra