Butterfly Weed
Your garden should include host plants and plants that contain flowers filled with nectar. You will want to research plants that will attract the types of butterflies local to your area.
Butterfly Weed, also known as Butterfly Plant
is a type of milk weed that is a potential host for Monarch caterpillars. The plant also has flowers that are a nectar source for other butterfly species including the tiger swallowtail. Some other host plants include herbs like parsley, dill, fennel and oregano. Other host plants include hollyhock, sunflowers, lupine, milkweed and violets, just to name a few. There are numerous nectar bearing plants for those adults you want to attract such as: daylilies, peonies, delphiniums, echinacea, salvias, marigolds, morning glorys, petunias, zinnias, and allysum.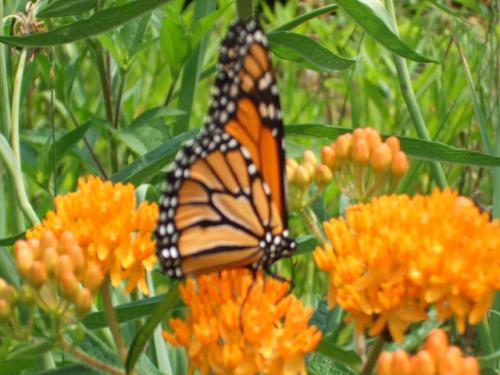 Butterfly Weed